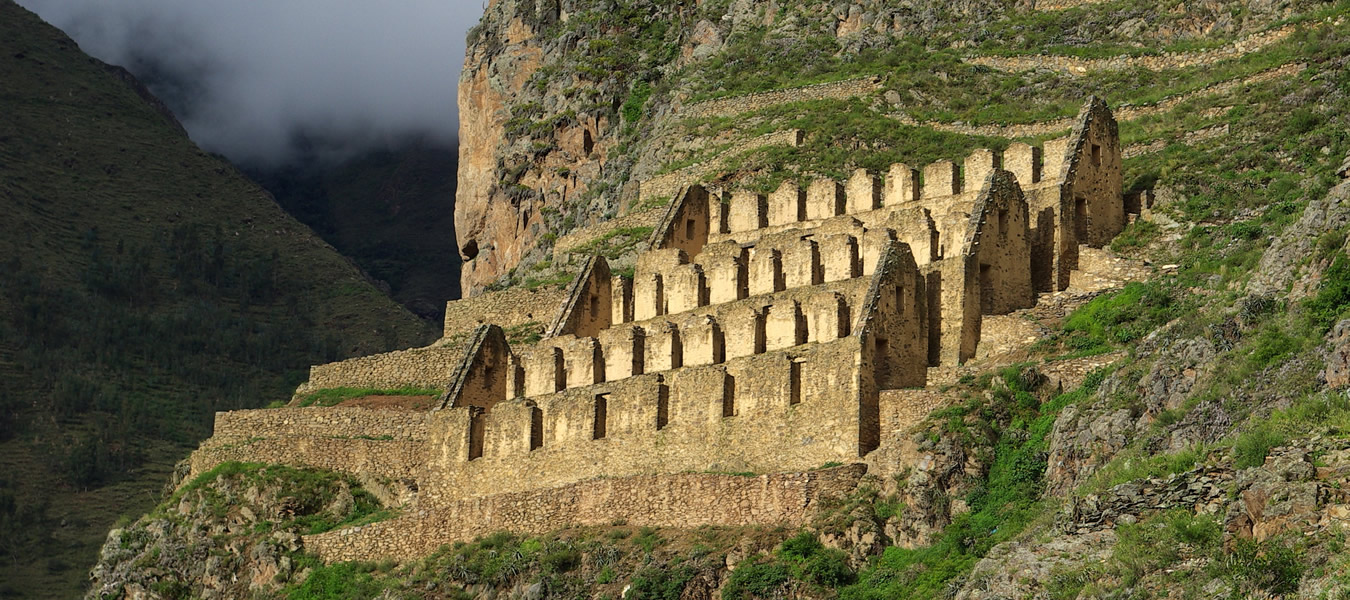 OVERVIEW: SACRED VALLEY OF THE INCAS
The Sacred Valley of the Incas is located north of the city of Cusco in the Peruvian Andes. It has an area of ​​approximately 100 kilometers, made up of numerous rivers that descend through streams and small valleys, offers numerous archaeological monuments and indigenous peoples. characterized by its climate a little more temperate than the city of Cusco itself, since it is between 2800 and 2900 m.s.n.m in the sacred valley you can see different archaeological sites combined with beautiful natural and cultural views. Each of the attractions has its own particularity since this area has the largest amount of historical vestiges of Inca origin in Peru, you can visit the attractions of Pisaq, Ollantaytambo, Chinchero, Moray and salt mines. within them you will find from cave paintings, archaeological complexes, structures, streets and economic activities of the communities, all this is part of the tours preferred by our visitors.
CLASS A, cost: 50 dollars, from 15 to 20 people. (Recommended)
CLASS B, cost: 40 dollars, from 30 to 40 people. (Recommended)
CLASS C, cost: 35 dollars, from 35 to 45 people. (Not suggested)
The tour starts picking you up at your hotel between 7:50 am and 8:30 am approximately. Then we begin to take a tour where we will visit interesting tourist attractions such as: "Inca cemetery of Pisaq", crossing the Andes with spectacular views of the landscape. We continue our journey and visit the "Pisac market", then proceed to Urubamba where lunch will be according to the chosen restaurant and then continue our way to "Ollantaytambo" impressive archaeological center and the most interesting in the tour, we will have the opportunity to walk through the streets of the town and thus have a clear idea of ​​how this military, religious and cultural center was, during the Inca empire. The tour ends visiting Chinchero another fantastic town, recognized for its textiles and where the remains of the royal treasury of Túpac Inca Yupanqui, admire its well preserved Inca wall in the main square and visit the beautiful colonial temple with interesting frescoes in the portico, built on the foundations of an Inca building. We will be back in Cusco at 18:45 hrs approximately. In each place you have 40 to 60 minutes of approximate visit time.
Tourist transport.
Guide according to your choice (English and / or Spanish)
Group service
Buffet lunch according to your choice.
Permanent assistance
Tourist entrance tickets (S / .130.00)
Meals and drinks not specified.
Wear comfortable clothes, comfortable shoes to walk in archaeological centers.
Tickets or money in local currency and cash to buy tourist tickets.
Raincoat or rain poncho if your visit is between the months of November and March.
Blocker
Moisturizers (water, soft drinks, etc.)
Photographic camera
Movie camera
ADDITIONAL NOTE:
The most important ... good mood and eager to meet!