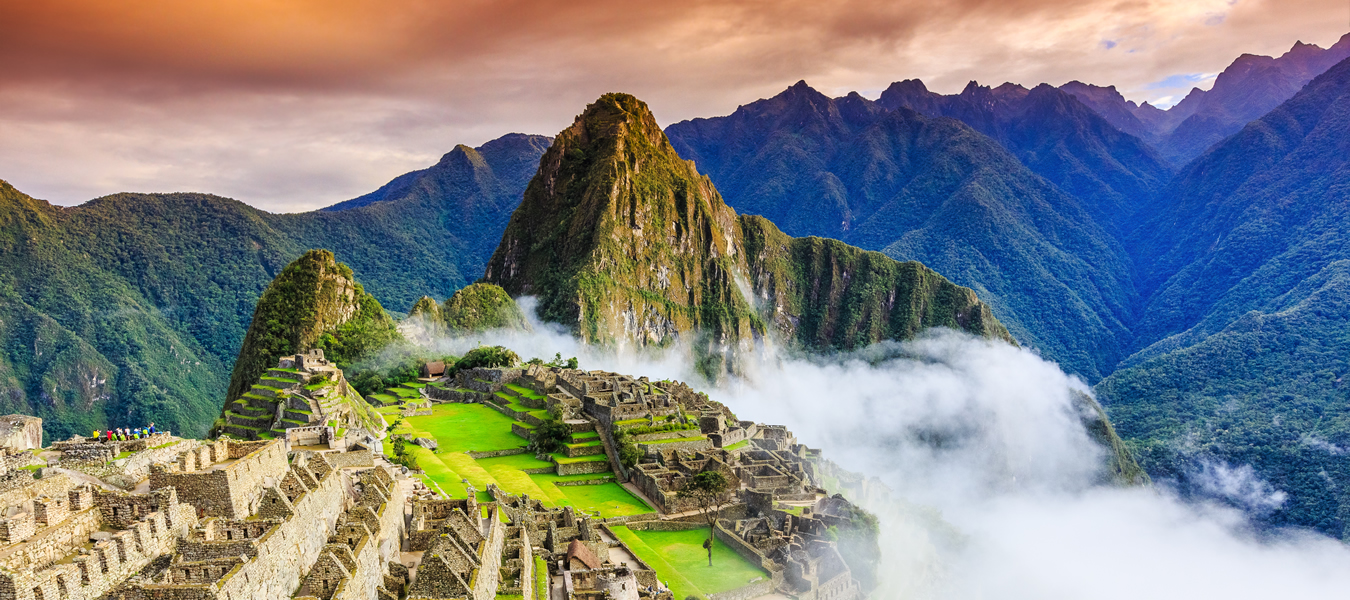 OVERVIEW: Maras / Moray – Machupicchu
This walking tour begins at the Moray Amphitheater. It was an experimental agricultural center belonging to the Incas. Hundreds of years ago, the ancients built this laboratory to develop different varieties of crops. This area was chosen due to the fact that climates from many different ecological zones were found on this site. The next point of the route is a brief visit to Maras, where we can appreciate different colonial facades, then we will continue towards Salineras, where the villagers still work in the old pre-Inca salt pools and, finally, we visit the citadel of Macchu Picchu.
The tour starts picking you up at your hotel between 7:50 am and 8:30 am approximately. We will go to visit Moray known as agricultural terraces where you can enjoy a unique landscape, then visit the salt mines of Maras, where you can observe various salt. A private transport will pick us up from the entrance of gangs to continue our journey to the fortress of Ollantaytambo in this place we will stay to take the train at the chosen time, the same one that will arrive at the town of Aguas Calientes, our transfer will be waiting for you to be able to Take him to the hotel.
Very early in the morning the tour to Machupicchu will begin, the itinerary is as follows:
6:00 am Bus from Aguas Calientes to Machupicchu
7:00 am Arrival at the archaeological center of Machupicchu, the guided tour begins.
10:00 am End of the tour, from that time you will have free time to visit the Huayna Picchu (additional cost of $ 25.00, advance booking) which is a famous and visited mountain.
From 3 in the afternoon, departure time of return trains from Aguas Calientes to Ollantaytambo in this place will be waiting for our transportation to bring you back to the hotel in Cusco
Maras Tour - Moray Salineras
Transportation from Maras to Ollantaytambo station
One way train tickets from Ollanta - Aguas Calientes.
Return train tickets from Aguas Calientes - Ollanta.
Entrance to the archaeological park of Machupicchu
Round trip bus from Aguas Calientes
Hotel night in Aguas Caliente
Transfer back to Cusco
Feeding
Entrance to Huaynapicchu / additional mountain 25 dollars
Drinks
Wear shoes or light shoes or tennis shoes.
Drink lots of liquid in your tours.
Waterproof (long poncho) in rainy season.
Long sleeve shirts.
Long pants.
Insect repellent.
Sunscreen, wide-brimmed hat for sunny days.
Binoculars.
Sun glasses, plastic bags.
Medicine and / or articles for personal use (liquid for contact lenses).
One backpack or light briefcase per person.
Camera or video camera.
Take original documents with which you made your reservation (ID, Passport, Student visa, University card only for Peruvians).
Have on hand bills and coins in small denominations dollars, euros or soles.